ResearchItaly, the research and innovation website managed by the Italian Ministry of University and Research (MUR), is online with a brand new look.
The website is designed to promote Italy's research findings and scientific excellence, highlight the results of MUR-funded research, and describe how researchers contribute to meeting the great challenges of our time. It will also inform citizens and scientists about research opportunities, programmes, policies and instruments, with special emphasis on Italian initiatives but without forgetting the European and global context in which Italy operates. The project also aims to provide an overview of the development trajectories of the Italian research and innovation system.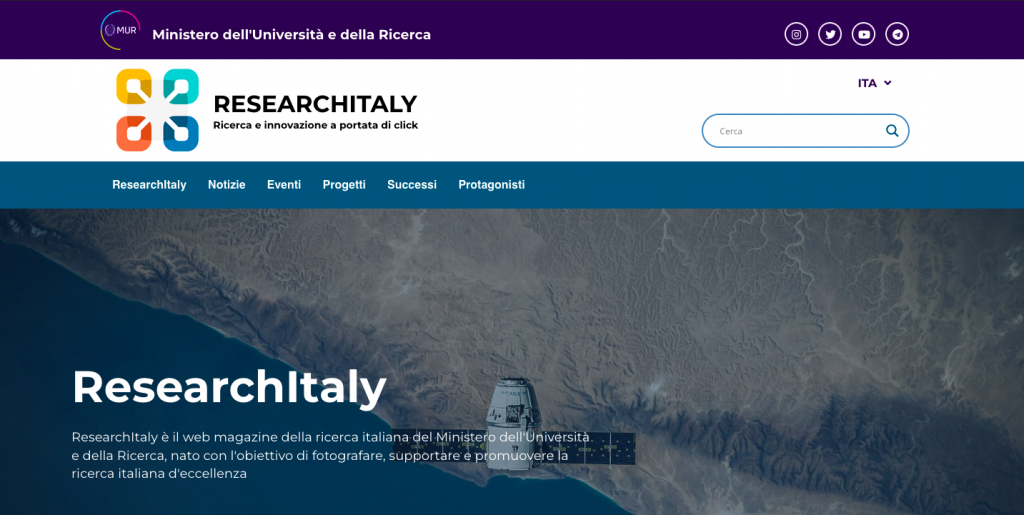 As suggested by the logo, which combines four different coloured elements into a single image, the "new" ResearchItaly is aimed at different audiences – citizens, researchers, students and public and private stakeholders – all sharing the same interest in what publicly funded Italian research is able to produce in the various fields of knowledge.
Alongside shorter topical articles, such as news and events, the website provides in-depth feature articles on major ongoing research projects and scientific successes and tells the stories of the people who contribute to the scientific and technological advancement of our country through their own voices.
The site is designed to enrich and, at the same time, facilitate the reading experience. Images, videos and links help to highlight the content. Content is arranged by topic area and categories are marked by tags for easier navigation.
The website is available in English and Italian.