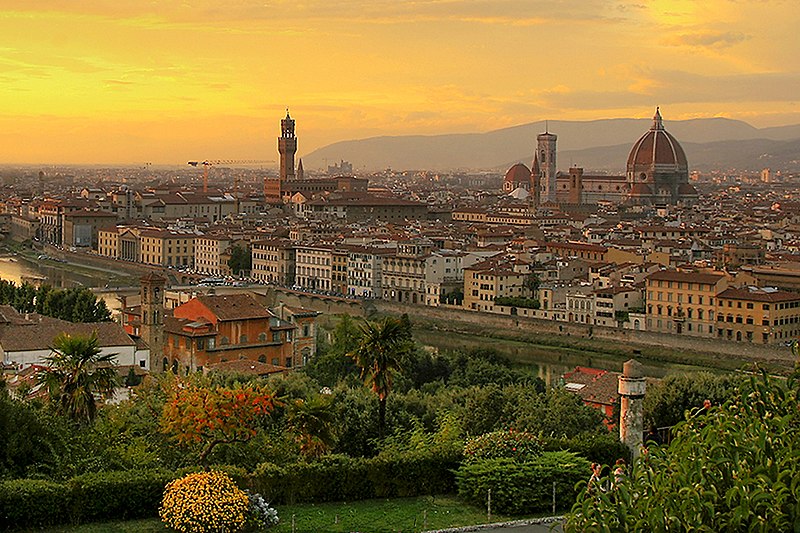 At the end of the 44th General Assembly of the International Committee on Space Research (COSPAR) held in Athens in July, the Committee laid the groundwork for the COSPAR 2026 event.
This year's event included the election of the president, the two vice-presidents and the whole governing body of the Committee, which involves more than ten thousand scientists, and the selection of the city that will host the General Assembly in 2026. The candidate cities were Florence and Prague, with Florence being selected as host city. In addition, astrophysicist Pietro Ubertini of the Italian National Institute for Astrophysics (INAF) was appointed COSPAR vice-president. Together with the other vice-president, Catherine Cesarsky, CNRS (France), Prof. Ubertini will work with the newly elected president of COSPAR Pascale Ehrenfreund, the first woman to hold the position.
"Florence won thanks to the excellent proposal prepared with the support of Firenze Fiera, Firenze Convention Bureau, and AIM Group which worked enthusiastically and extremely professionally to prepare it for months. It was a breathtaking head-to-head, with Florence selected by just three votes more than Prague," said Tomaso Belloni, INAF Brera, chairman of the COSPAR Scientific Commission for Research in Astrophysics from Space.
"The time was ripe for COSPAR to return to Italy after more than 60 years: the Assembly had already been held in Florence in 1961, just after the Committee was founded, and in 1964," said Belloni, who is also chairman of the Scientific Organizing Committee of the Florence Scientific Assembly. Only London and Washington have hosted the Assembly twice, so in four years' time, Florence will be the only city in the world to have hosted the event three times.
"Being elected vice-president of COSPAR with so many candidates for these positions was a surprise," said Pietro Ubertini. "It is a great honour for me to hold this position for the next four years, besides being a considerable commitment to have to work with two remarkable women, Pascale and Catherine, in the COSPAR governing body and in the Florence General Assembly organization."
Source: INAF