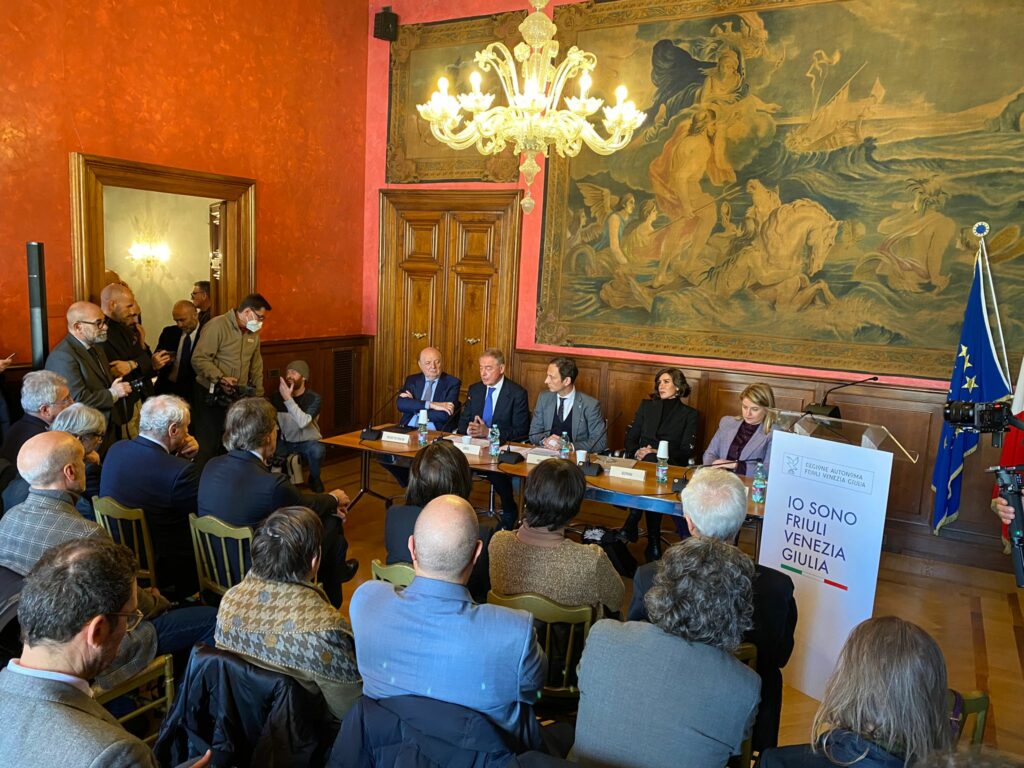 The Big Science Business Forum 2024 was presented at the Rome headquarters of the Autonomous Region of Friuli Venezia Giulia in the presence of University and Research Minister Anna Maria Bernini. The international congress focused on technological innovation will take place in the autumn of 2024 in Trieste.
After Copenhagen in 2018 and Granada in 2022, Trieste was selected to host the event, in its third year, from a shortlist of candidates from various countries. The winning project, promoted by the Autonomous Region of Friuli Venezia Giulia, is the result of a joint effort by Area Science Park together with ILO Network Italia – the national network of Industrial Liaison Officers that includes the National Research Council, ENEA, the National Institute for Astrophysics, the National Institute for Nuclear Physics – and PromoTurismoFVG. The bid is supported by the Ministry of University and Research, which will work to promote an active role for research institutions, under its supervision, in the organization of the event.
The Forum – which brings together the main European research infrastructures – will provide an opportunity for businesses and other stakeholders to learn about Europe's Big Science organizations' future investments and procurements, thus fostering the creation of a Big Science market in Europe.