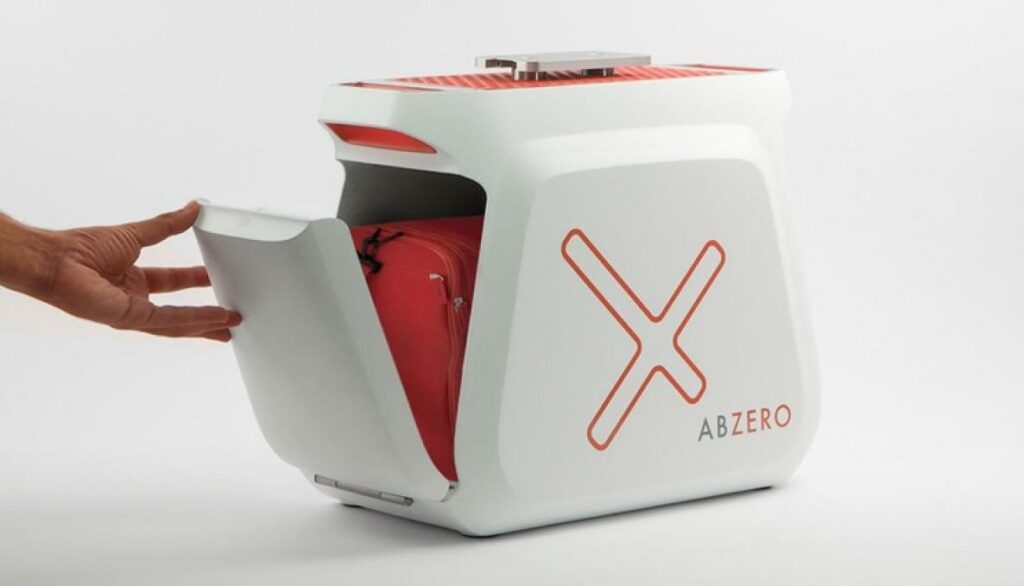 Reducing the time and cost of delivery for life-saving materials such as blood and blood products is a major challenge in the management of medical emergencies. A significant contribution comes from an all-Italian research group that successfully tested the transport of a sensorized capsule containing blood samples via a drone.
The results of the study – carried out by scientists and doctors from the National Research Council's "Nello Carrara" Institute of Applied Physics (CNR-IFAC), ASL Toscana Nord Ovest and Sant'Anna School of Advanced Studies in Pisa, in collaboration with ABzero – were published in the journal Drones.
The research demonstrated the biological integrity of the material that was transported, via an unmanned aircraft, in a special smart container created by ABzero, a spin-off of the Sant'Anna School, incubated at Polo Tecnologico in Navacchio, near Pisa.
"Specifically, the sensorized capsule, designed to contain blood and blood components, in full compliance with UN3373 regulations and directive 2002/98/EC, has been developed so that it can monitor the condition of the materials in real time, detecting their temperature, humidity, pH and haemolysis, also activating alert and response procedures in case of need," explained Angela Pirri, CNR-IFAC.
The performance of the system was validated during eight flight missions, each lasting approximately 13 minutes, covering a total flight distance of 105 km.
The next step, i.e. the transfusion on patients, will require authorization from the ethics committee. In the meantime, the results of the study suggest that, prospectively, drones could represent an evolution of the pneumatic mail system inside hospital buildings, as well as an alternative delivery system for dangerous biological materials from hospital units to laboratories in case of health or pandemic crises.