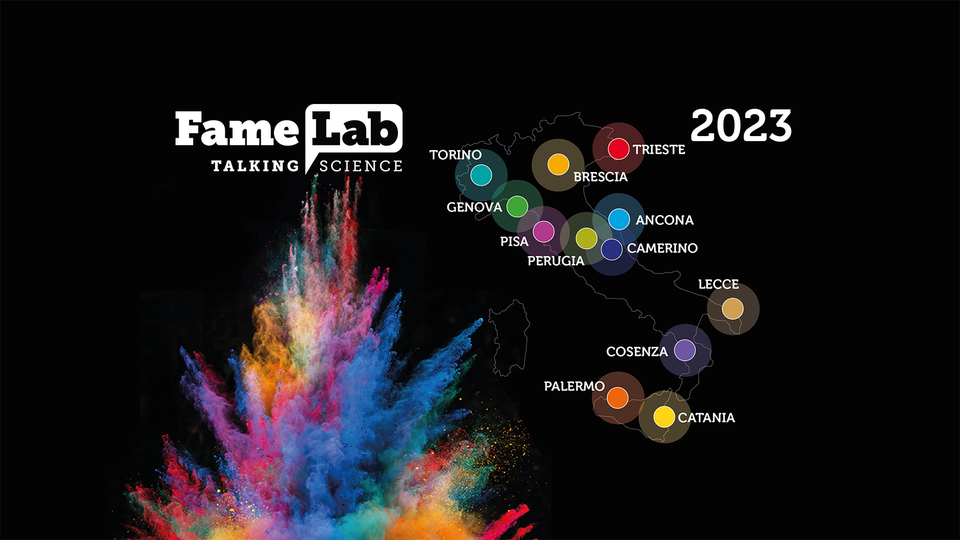 Trieste will be the first of the 12 Italian cities that will host the pre-selections and national selections of FameLab: the science communication competition addressed to young researchers having a communication talent, with the aim of creating new professional skills and consolidating a dialogue that is as rigorous, informal and long-lasting as possible between the world of scientific research and the general public.
Originally launched in the United Kingdom in 2005, the first Italian edition was held in 2012 and, since then, has hosted more than 1000 young researchers with the collaboration of over 100 cultural partners, including universities, research institutes and public bodies, companies involved in science communication, museums and media partners. Since 2022, the event has been organized in Italy by Psiquadro in collaboration with Cheltenham Science Festival.
The science talent show is an important opportunity for applicants to test their skills in both their subject of study and their personal communication skills. Young researchers and university students are invited to take the challenge of giving a 3-minute talk on a scientific topic of their interest in a clear, accurate and charismatic way.
The novelty of the 2023 edition is that participation is open not only to researchers coming from STEM disciplines or medicine, but also from the humanities that adopt scientific methods, theories and data: anthropology, archaeology, economics, philosophy, geography, law, linguistics, psychology, political science, sociology and history.
During each of the 12 local selections, two winners will be chosen who will be invited to attend a master class in science communication that will be held in Perugia in June, and to compete in the national final scheduled for the end of September, during the European Researchers' Night.
The winner of the Italian competition will be invited to attend the FameLab International show that will be held in Autumn, with participants from all over the world.