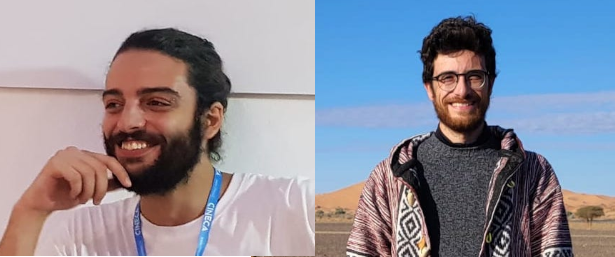 Two of the eight winners of the ATLAS Thesis Awards 2022 are Italian: Giuseppe Carratta and Guglielmo Frattari, research associates at the National Institute for Nuclear Physics (INFN), who received their doctorates from the University of Bologna and Sapienza University of Rome, respectively.
The awards are given every year to the best PhD theses written by young scientists working on ATLAS, one of the four large experiments carried out at CERN's Large Hadron Collider(LHC), the world's most powerful particle accelerator.
Giuseppe Carratta was awarded for his search for signs of physics beyond the Standard Model in the data collected by the experiment between 2015 and 2018, Guglielmo Frattari for linking his research into the nature of dark matter with the Higgs boson, two current issues in the Standard Model of elementary particles.
The ATLAS collaboration involves more than 1000 PhD students and brings together 5500 members in 180 institutions from around the world. Considerable numbers for a scientific undertaking which played a significant role – together with the research community working on the CMS experiment – in the historic discovery of the Higgs boson in 2012.