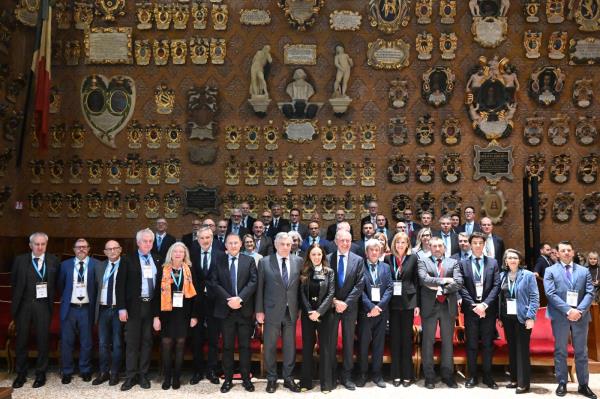 The impact of innovation on growth, the value of women in science and the role of space in internationalization were the topics addressed by the 2023 Conference of Science and Space Experts that took place on 6 and 7 March at the University of Padua, on the occasion of the 800th anniversary of the institution's foundation.
The two-day event featured speeches by distinguished members of governmental bodies and the scientific community – ministers, diplomats, public administrators, researchers – providing an important opportunity to discuss the prospects and growing role of science diplomacy. This activity is carried out by the Ministry of Foreign Affairs and International Cooperation (MAECI) to promote Italian science and technology around the world and support the competitiveness of our industrial system. This is considered a strategic function by the Farnesina, which has recently increased the network of science and space attachés by more than 70%.
Held a few days before 8 March, the Conference opened with a round-table discussion on the role of women in science which was attended by internationally renowned Italian scientists such as Amalia Ercoli Finzi, a pioneer in space research and technology. And space was the theme of the debate that concluded the first day of the Conference.
The following day focused on the role of knowledge and innovation in addressing the great challenges of the near future. Within this context, University and Research Minister Anna Maria Bernini reiterated her support for Italy's bid to host the Einstein Telescope, a gravitational wave detector, in Sardinia. The first to be convinced that Sos Enattos is the ideal site for this important scientific infrastructure is Physics Nobel Laureate Professor Giorgio Parisi, who chairs the committee recently established within the Ministry of University and Research (MUR) to support Italy's project. "If he says so, we believe in it and we are working for it with all our strength," said Minister Bernini.
During the event, the "Farnesina" and "L'innovazione che parla italiano" (innovation that speaks Italian) awards were presented, as well as the "Science, She Says!" prize that was bestowed on five female researchers under 40 from as many areas of the world.