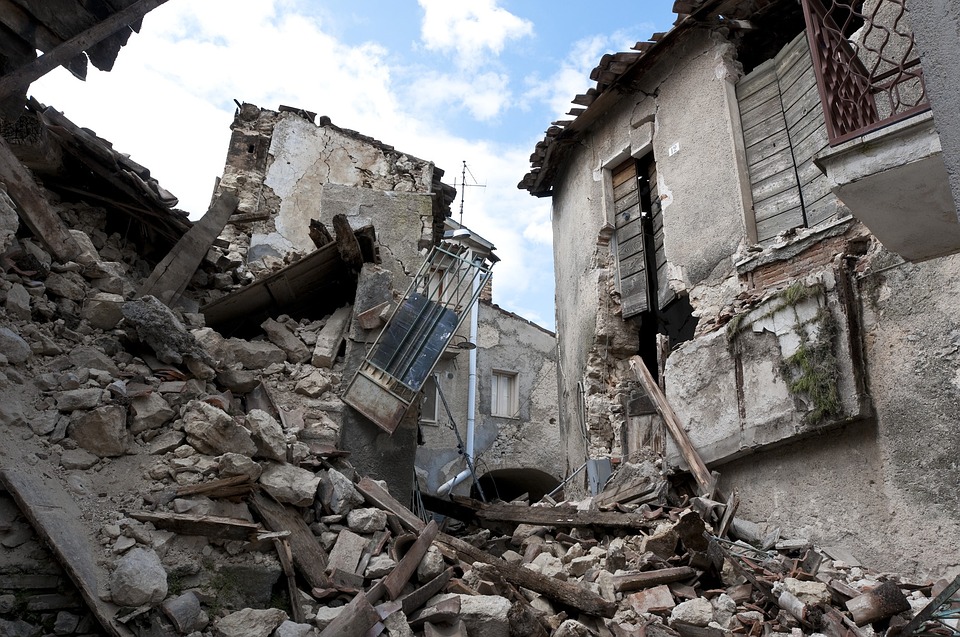 Being able to rapidly estimate expected structural damage to buildings in case of seismic events is a crucial challenge for our safety. A solution is provided by the Damage Assessment for Rapid Response (DARR) approach developed by the National Institute of Oceanography and Applied Geophysics (OGS) and the University of Trieste. The results of the study were recently published in the international journal Seismological Research Letters.
Specifically, DARR makes it possible to "calculate the expected relative displacement, i.e. between the top and bottom of a building, induced by an earthquake, and, based on this, assess whether the quake has produced structural damage that can have dangerous implications for residents", as explained by Stefano Parolai, professor of Solid Earth Geophysics at the University of Trieste and OGS research associate.
In order to apply the new method, it is necessary to record earthquakes in or near buildings, using accelerometers. However, since earthquake recordings in Italy are still few and even fewer in damaged buildings, the scientists tested the new approach on the recordings of eight seismic events occurred in north-eastern and central Italy between 2012 and 2021. Different building types – in terms of height, age, construction materials, shape and other aspects – were considered under different inputs, i.e. with different magnitude, distance from the epicentre and seismic frequency.
"In all the cases considered, our method correctly assessed the conditions of the buildings after the earthquake, both in the presence and absence of damage," explained OGS researcher Bojana Petrovic, pointing out that the only recording available, among those analysed, for a damaged building is that of the first shock of the sequence that struck central Italy on 24 August 2016, which caused structural damage to a school building in Visso, in the Marche region.
As the results of the study suggest, the new method could be applied in other earthquake-prone areas, supporting and improving response activities after such events.